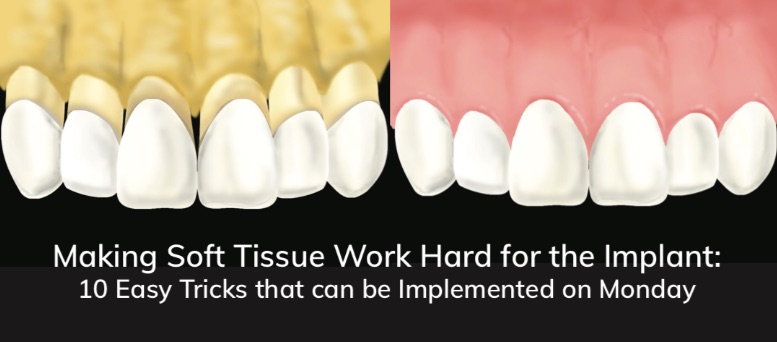 In today's world, a patient receiving dental implant as a tooth replacement expects a lot - sometimes unrealistically. Is the restoration going to look perfect, or better than the original tooth? Is it going to function well - can I chew anything? Is the restoration going to last a lifetime? The last thing a patient - and the doctor - wishes to confront is, a complication, or a compromised outcome. Peri-implantitis is, unfortunately, on the rise globally, with a rapid number of dental implants being utilized around the world. The disease condition of the implant restoration characterized by presence of inflammation and loss of bone support is in a pandemic state. What strategies work to prevent peri-implantitis? Is having a dental implant with no bone loss a mere dream or a scientific reality?
Understand the pathogenesis of peri-implantitis
Understand the role of soft and hard tissue morphology in peri-implantitis
Understand the loading protocol as it relates to bone loss
What role does dental implant and abutment design have to do with peri-implant bone loss
Understand clinical maintenance protocols that can reduce peri-implantitis
8:30 AM - 9:00 AM : Registration
9:00 AM - 5:00 PM : Lecture
* Breakfast and lunch will be provided
Call (323) 617-4141 or E-mail info@gdia.com for additional information.