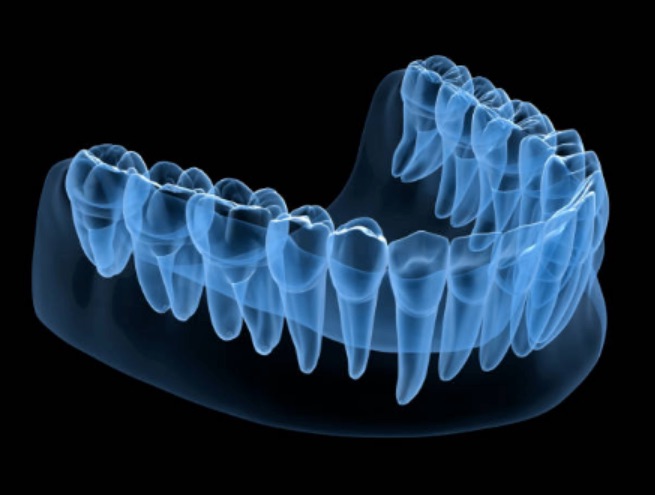 As the long-term use of dental implants becomes popular, various techniques for successful implant surgery have been introduced and studied. Recently, with the development of digital dentistry, a guide surgery using CAD-CAM makes more predictable implant placement and more proper prosthodontic design.
However, it is true that there is a lack of research and clarification on implant occlusion for long-term stable prognosis. There are many opinions depending on the clinician's experiences, but there is no clear answer about it. Functional occlusion in implant dentistry plays a very important role for long-term success of implant itself and patient's oral function and satisfaction. Therefore, we should evaluate a patient's previous and current occlusion and occlusal scheme before implant surgery, and then we have to decide which occlusal scheme applies to each patient for implant restorations. But it is also true that under certain criteria and principles, we are always confused about understanding and interpreting the patient's occlusion. The purpose of this lecture is to provide guidance on how to diagnose and decide treatment plan and how to treat it from the viewpoint of occlusion for diagnosis of the prognosis of implants.
Dr. Chang will present how to make a diagnosis and treatment plan of implant dentistry through Chang's COVAN and propose new classification for implant dentistry with various implant cases.
Dohoon Kim, DDS, MS
Simple Path to Clinical Success with DENTIS™
Every day, we are forced to face challenging situations such as inadequate availability of alveolar volume for implant fixture placement, immediate implant fixture placement, and more. With the advent of cutting edge instruments, we can reduce the painful effort and stress during implant procedures. With this lecture, Dr. Kim will introduce handy and simple DENTIS™ products such as the SAVE Sinus Kit (making it easy to perform the sinus floor elevation in both cases of the lateral and crestal approach), SAVE Septum Kit (easing the immediate fixture placement in case of molar extraction), Guide Wheel (guiding adequate drilling site and drilling path without surgical guide), and the Louis Button (securing insufficient keratinized gingiva during implant surgery).
Hyundong Kim, DDS
Digital Workflow of DENTIS™ Implant
Recently, digital dentistry has received a lot of attention in the dental world. It is already exceeding expectations and is generalizing applications for various purposes in the clinical field. Dr. Kim would like to share with you the experience of bringing the intraoral scanner (Trios 3, 3Shape) and the Zenith D (DENTIS™' in-office 3D digital printer) into a practice. First, the most satisfying clinical use after the introduction of digital dentistry is its use as a diagnostic tool. By designing and simulating a virtual prosthesis on CAD first using the intraoral or desktop-scanned information, it is easier to apply prosthetic-based implant treatment, a top-down implant treatment plan. This lecture will introduce the advantages of DENTIS™ SQ guided surgery based on digital implant treatment planning and prosthodontic treatment on the same day. In addition, it will share the experiences and thoughts on the advantages and limitations of using oral scanners in the production of implant prostheses.
8:30 AM - 9:00 AM : Registration
9:00 AM - 5:00 PM : Lecture
* Breakfast and lunch will be provided
Call (323) 617-4141 or E-mail info@gdia.com for additional information.