This program will fulfill a doctor's desire to learn implant dentistry with practical and clinical information and techniques. Emphasis is placed on anatomic considerations, treatment planning and prosthetic techniques.
Evaluating patients: anatomy, medical assessment, site volume
Understanding fundamentals of bone biology, wound healing, biomechanics
Navigating implant console, motor, surgical kit, prosthetics
Planning and placing implants in correct location, angulation, depth via freehanded
Planning an intermediate case and deciding correct size, position
Learning materials and methods of bone grafting and membranes
Restoring implants with excellent cosmetic results
Implementing excellent sterile technique
Developing good clinical decisions and clear dialogue with patient
8:30 AM - 9:00 AM (PST) : Registration
9:00 AM - 5:00 PM (PST) : Lecture & Hands-on
*Light refreshments and lunch will be provided
GDIA 101: FUNDAMENTAL LIVE-SURGERY PROGRAM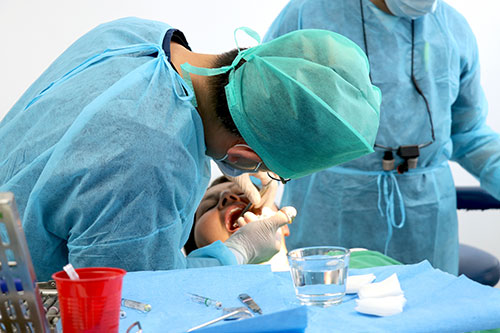 Treatment planning using CBCT imaging and implant planning software
Detailed step by step protocol for successful implant placement
Free-handed vs. computer guided surgery
Basic surgical principles: suturing, incisions and flap design
Implant placement in partially edentulous arches
Introductory Dental Implant Training Part A: $1,500
GDIA 101: Fundamental Live-Surgery Program: $7,500
Part A + GDIA 101: $8,500 (SAVE $500)
Register for Both Courses and SAVE $500
Call (323) 617-4141 or E-mail info@gdia.com for additional information.