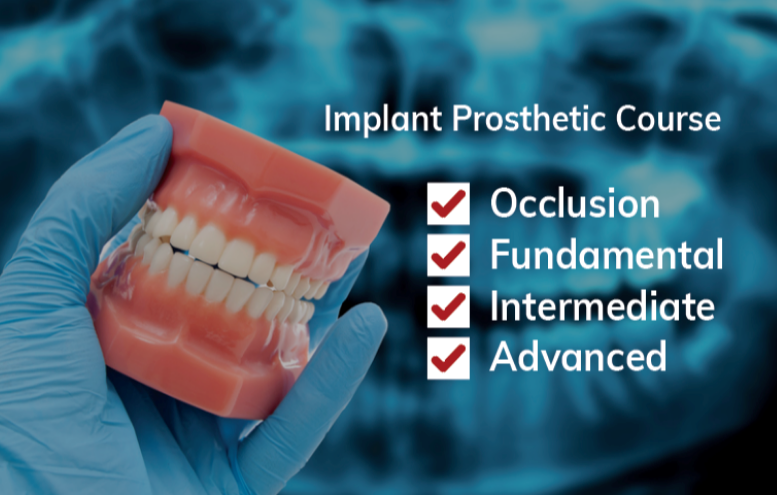 Date
Session 1 (Occlusion): September 25, 2021
Session 2 (Fundamental): October 23, 2021
Session 3 (Intermediate): November 20, 2021
Session 4 (Advanced): December 18, 2021
Tuition
$400 each
Location
Day 1 : 5994 W. Las Positas Blvd. Ste #111, Pleasanton, CA 94588
Day 2 : 5994 W. Las Positas Blvd. Ste #111, Pleasanton, CA 94588
Day 3 : 5994 W. Las Positas Blvd. Ste #111, Pleasanton, CA 94588
Day 4 : 5994 W. Las Positas Blvd. Ste #111, Pleasanton, CA 94588
CE Credits
Up to 28 CEUs
Language
English
Lecture Type
Lecture
Instructors
Thomas K. Lee
Sign up for all four (4) courses and receive OCCLUSION course for FREE
Session 1 : OCCLUSION: *This is a prerequisite course.
From composite fillings to single crowns to multiple unit bridges to implant restorations, achieving predictable high-end restorative practice can be challenging for any dental practitioner. For cosmetic cases, full mouth reconstructions, partial/full dentures and implant restorations, understanding the particular patients' occlusion is most critical for the successful outcome of the case. Yet, most dentists are not satisfied with the occlusion knowledge they got from dental school or usual continuing education courses. Dr. Lee will help you answer the following questions.
What is Ideal Occlusion?
Can You Describe its Rationale for the Particular Patient at Hand?
Does Canine or Anterior Guidance Apply to Everyone?
If Yes, or NO, WHEN, WHY & HOW?
What is Canine Guidance?
What about Group Function? Why? When? How?
Is there Anything Else? YES!!! Much MORE!!!
Do You Know How to Deliver an Ideal Hard Acrylic Occlusal Orthosis
(Splint / Night Guard)? With What Occlusal Design? Why? When? Where?
What are the Differences between Teeth & Implants in Occlusion?
Session 2 : FUNDAMENTAL
Implant Prosthetic Terminology & Component Review
Crown Type Selection
- Screw Retained vs Cement Retained
Abutment Selection
- Prefabricated vs Custom
- Metal vs Zirconia vs Other
Impression Technique
- Close Tray vs Open Tray
- Pick up vs Transfer
- Link or No Link
Single Anterior & Posterior Implant Crown

- Treatment Planning
- Insertion Technique
- Occlusion
Session 3 : INTERMEDIATE
Case Selection & Protocol for Immediate Loading of Single Implant Crowns
Multiple Implant Crowns
- Treatment Planning
- Cement Retained vs Screw Retained
- Splinting vs Individualizing
- Path of Insertion Issues & Techniques
- Proximal & Soft Tissue Contacts
- Occlusion in Centrics & Excursives
Implant Over-Dentures
- Implant Supported vs Implant Retained
- Occlusion in Centrics & Excursives
- Impression & Delivery Techniques
- Communication with Laboratories
- Treatment Planning Full vs. Partial Dentures
Session 4 : ADVANCED
Digital Treatment Planning & Executing
Treatment Planning Fixed Full Arch Restorations
… all-on-X
… as Crowns & Bridges
… as Fixed Hybrid Dentures
Immediate Loading Techniques & Materials
Final Restoration Delivery Techniques & Materials
Trouble Shooting Prosthetic Complications
- Loose Screws & Abutments
- Porcelain & Resin Chipping & Breakage
- Food Entrapments
8:30 AM - 9:00 AM : Registration
9:00 AM - 5:00 PM : Lecture
* Breakfast and lunch will be provided
Call (323) 617-4141 or E-mail info@gdia.com for additional information.